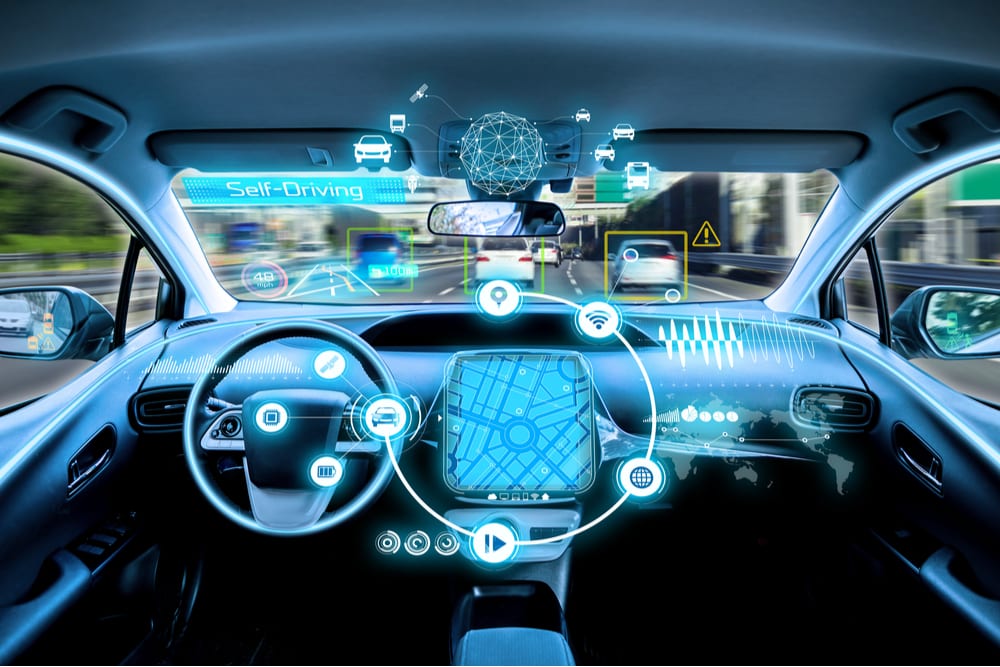 Who Is Winning the Race to Autonomy?
And you thought the DMV was just a place for long lines and government bureaucracy? It's now a bookmark for juicy insights into which companies are ahead in the race to deploy autonomous vehicles (AVs).
The California Department of Motor Vehicles keeps track of permits issued to companies wanting to test AVs on state roads. As a condition to test, permit holders must divulge test results — specifically, how many miles were driven autonomously, how often drivers took over the wheel during testing, and why.
This information is collated and made public on the Calif. DMV site as "disengagement and AV miles summary per vehicle."
As of January 28, 2019, the Calif. DMV has issued AV testing permits (with drivers) to 62 entities, a range of automakers, technology providers, ride-hailing companies, and components suppliers. Out of this group of permit holders, the DMV has posted 48 responses to its request for disengagements.
Of the 48 responses, 28 permit holders logged miles at least some miles. Ford, Subaru, and Volkswagen, for instance, were permitted by reported no AV miles driven in California in 2018. Other permit holders reported a negligible number of AV miles driven, mostly in closed circuits or geo-fenced areas.
Tesla, which removed "full self-driving capability" as an option from its vehicle ordering page last year, reported no AV miles tested as well as well. The company said in its letter to the DMV that it conducts AV testing via simulation and in "shadow mode" in which it accesses Tesla vehicles while drivers are in Auto Pilot (creepy!).
The incidents of crashes in Auto Pilot mode, Tesla says, are fewer than those of Tesla drivers in non-Auto Pilot operation and much less than NHTSA's most recently reported nationwide average of crashes to miles.
So the operator that logged the most number of on-road AV miles in California last year is: Waymo.
The autonomous driving division of Alphabet, Google's corporate parent, drove 1.2 million autonomous miles in 2018. Waymo also won the driver intervention prize, reporting a disengagement rate of 0.09 per 1,000 self-driven miles, or one disengagement per 11,017 AV miles driven.
This represents a 50% reduction in the rate and a 96% increase in the average miles traveled between disengagements from the previous year, Waymo reported.
It's important to note that Waymo is the only company with a driverless testing permit, which permits autonomous driving without a driver in the vehicle. According to Marty Greenstein, public information officer for the Calif. DMV, that first disengagement report isn't due until next year.
To give an idea of market dominance, Waymo's miles driven accounted for more than half of the 2 million total autonomous miles driven in the state last year.
The second place holder in both categories is Cruise LLC, General Motors' autonomous division. Cruise drove 447,621 autonomous miles in 2018, all in San Francisco, and had 86 human interventions — one every 5,205 miles.
Other high-profile autonomous players didn't come close to the number of miles or the disengagement rates of Waymo and Cruise.
Mercedes-Benz reported drivers taking control once every 1.46 miles driven. Apple's secretive and celebrated AV, codenamed Titan, saw drivers take control every 1.1 mile. Uber's rate was even worse: one intervention every 0.35 miles.
This data is not part of a controlled experiment; therefore differences per AV deployment, such as instructions to the driver and driving environment, are not uniform. The results may then only be directional, also noting that AV testing is of course happening in other parts of the world.
But the data does help to define the scope and context to this universe. One issue with anyone interested in the race to autonomy has always been separating the hype from reality. This data suggests that some companies garner a lot more headlines than actual results and advances in the field.
The autonomous naysayers could look at this data and conclude that full autonomous driving is a long way off. They wouldn't be wrong.
But market watchers can also take away tangible progress: The number of autonomous test miles driven in California increased from 500,000 in 2017 to more than 2 million last year, while AV market leaders showed dramatic reductions in the rate of driver interventions.
The disparity in actual autonomous miles driven is lopsided at the top, trickling off to a very long tail. Can the myriad of companies making up the tail close the gap? The AV market will consolidate dramatically in the next few years, as market leaders buy out smaller players, or the technology developed by those smaller players, to augment their dominance.
At least now we have a better indication of where to hitch our wagons in the AV race.
Originally posted on Auto Rental News
Author
Chris Brown
Chris Brown is the executive editor of Business Fleet, Auto Rental News and Fleet Forward. Through these publications and related trade events, Chris covers all aspects of the fleet world, including fleet management, the new mobility ecosystem, manufacturer fleet activities, the fleet leasing industry, vehicle remarketing, and rental industry news.
by Chris Brown
Source: https://www.fleetforward.com
FLEET MANAGEMENT AUDIT
Fleet management is the use of a set of vehicles in order to provide services to a third-party, or to perform a task for our organization, in the most efficient and productive manner with a determined level of service and cost.
Fleet management activities are shown in the following graph 1:
Graph 1: fleet management activities
The proposal audit analyses and assesses all fleet management activities shown in the graph 1, and its main goals are:
Know the overall status of the fleet management activities
Provide the analysis, the assessment, the advice, the suggestions and the actions to take in order to cut costs and increase the efficiency and efficacy of the fleet management  activities
With the information obtained, we'll elaborate a report that holds the overall status of the fleet management as well as the suggestions, recommendations and the measures to take in order to cut costs and optimize the fleet management activities.
CLICK ON THE FOLLOWING LINK TO DOWNLOAD THE PROPOSED FLEET MANAGEMENT AUDIT:
Contact:
José Miguel Fernández Gómez
34 678254874
info@advancedfleetmanagementconsulting.com
I´m a Fleet Management expert, and the manager of Advanced Fleet Management Consulting, that provides Fleet Management Consultancy Services.