With paperless processes and advanced management technology, the steadily growing Vision Truck Group dealership service operation is driving up efficiency and proficiency.
Ongoing success at Vision Truck Group's extensive and growing service operation across five locations in southwestern Ontario stems from the ability to differentiate the company in terms of customer service.
"That can be difficult to achieve," says Travis Brown, director of service operations. "However, we've been able to build a service operation foundation that is helping us reach our business goals.
"It was a fundamental change in our approach to service management centered on implementing paperless processes that enabled measurable improvements in service throughput and technician productivity, efficiency, and proficiency," Brown continues. "Better organization of service event processes was also driven by streamlined collaboration and communication capabilities on a single unified management platform."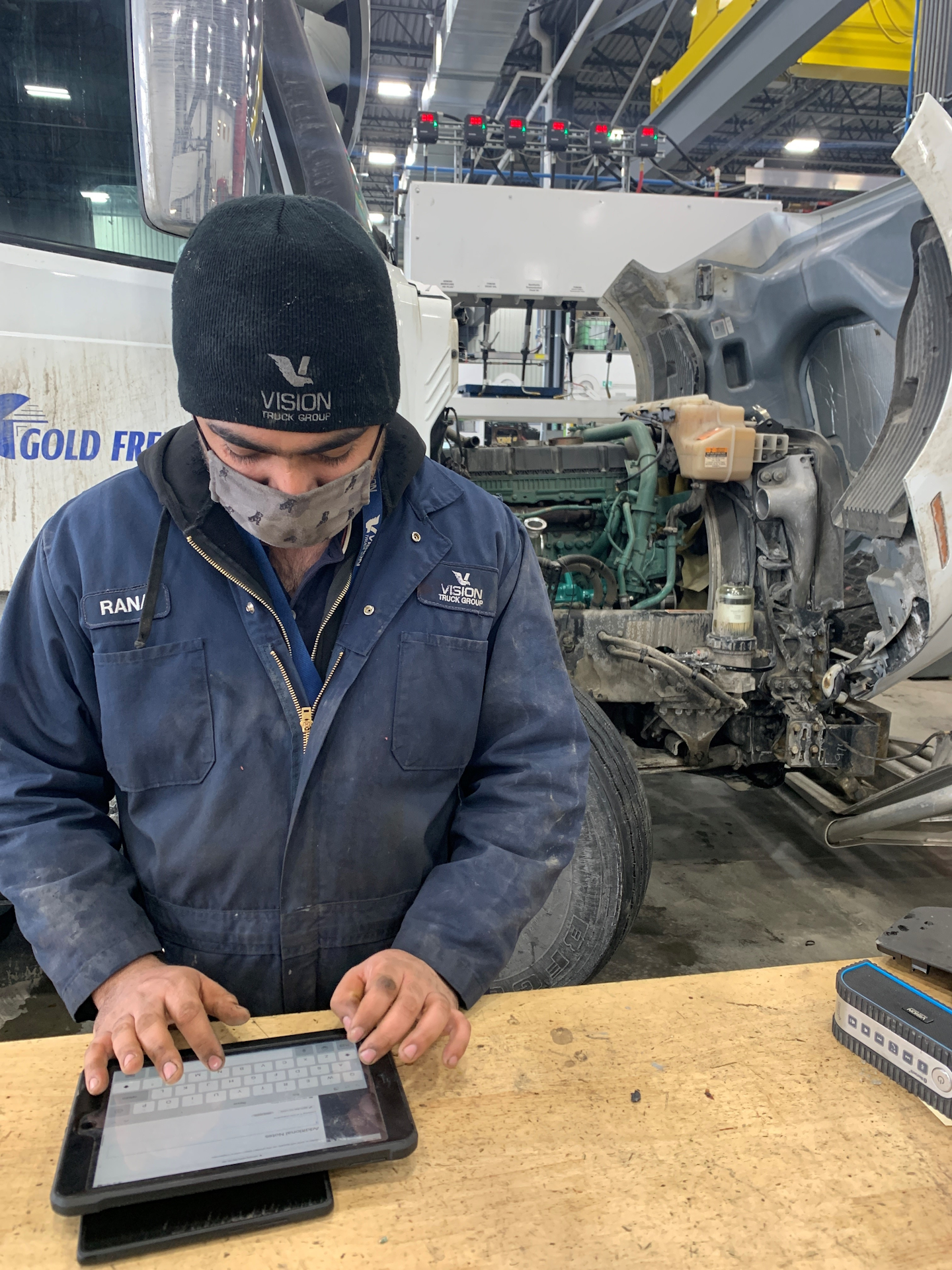 Vision's use of advanced service management technology dates back to 2009 when it began using the Volvo Trucks and Mack Trucks ASIST web-based service management system in its service departments. Powered by the Decisiv Service Relationship Management (SRM) platform, ASIST was implemented initially to coordinate repairs and communicate with customers.
In early 2019, Vision expanded its use of SRM to build paperless service event management processes in ASIST, and soon afterward it implemented the application when it issued iPad tablets to 35 technicians in its Etobicoke, Ontario shop. By October of that year, the mobile devices were deployed and in use at all of the dealership's service facilities.
"Our efforts were focused on ensuring consistent service practices are being uniformly followed in every one of our locations," Brown says. "With all Vision service facilities using the same platform on mobile devices, we're able to provide a systematic, paperless inspection process without needing manual checklists to follow or forms to fill out."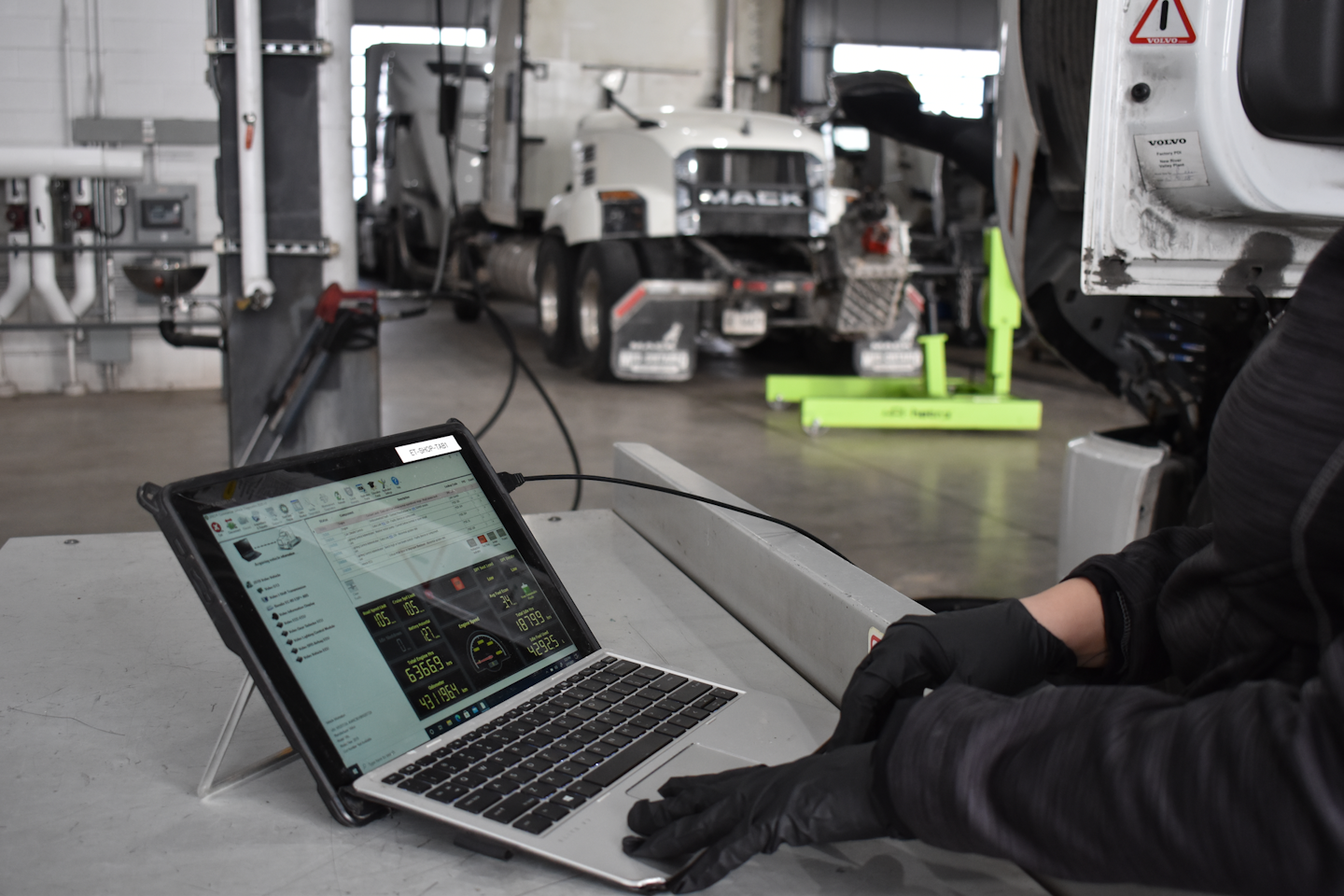 At all Vision service facilities, vehicle check-ins are now completed by a service advisor using Noregon JPRO commercial vehicle diagnostic tools, which automatically open a service event case in ASIST. The case is immediately populated with asset-specific maintenance requirements and recall and warranty status updates. It is then exported and assigned to a foreman who reviews fault codes or complaints and determines if additional diagnostics are needed.
Through ASIST, the case is also assigned on an iPad to a technician. From the mobile device, the technician has access to the vehicle's service history, specifications, and maintenance and repair requirements. Technicians can order parts on the iPad, enter notes and photos, and communicate with other technicians who may have worked on the same vehicle. All of the information is also linked to Vision's Karmak Fusion dealer management system for invoicing.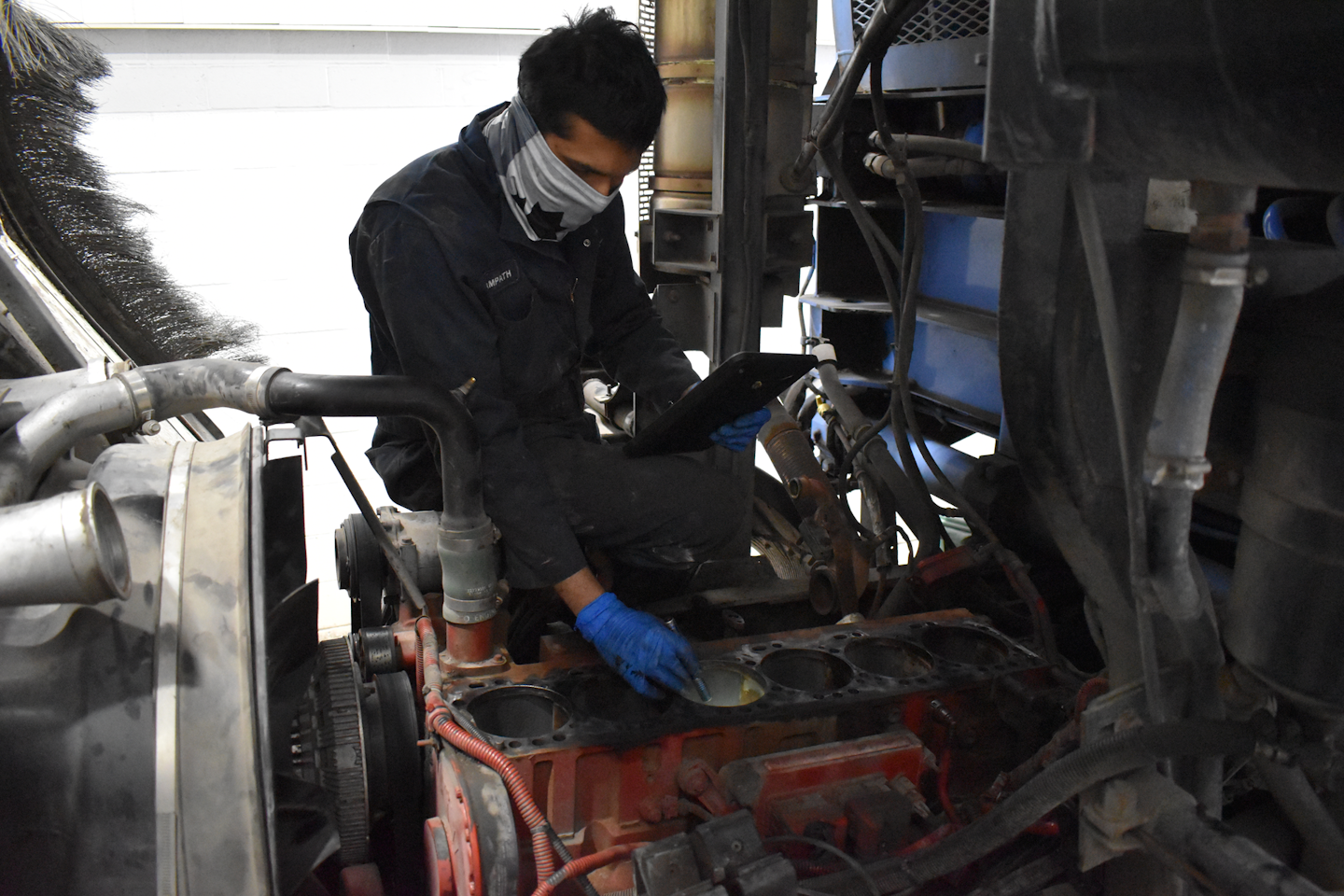 Throughout the process, Vision service customers receive updates on the case, and can be contacted directly by the technician using the iPad to answer questions. Customers are also informed immediately when the asset is ready to be returned to service.
"With paperless capabilities, we have eliminated a communication disconnect," Brown states. "Over multiple shifts, from case to case and technician to technician on a 24/7 basis, and with customers, the SRM technology makes transparent collaboration and improved communication possible."
Vision Truck Group's technicians have readily adopted and adapted to the use of iPads in the dealership's shops, Brown reports. Using commonly available and familiar mobile devices meant little or no training was required, he explains, and there have not been any issues with the performance, durability, or connectivity of the mobile devices.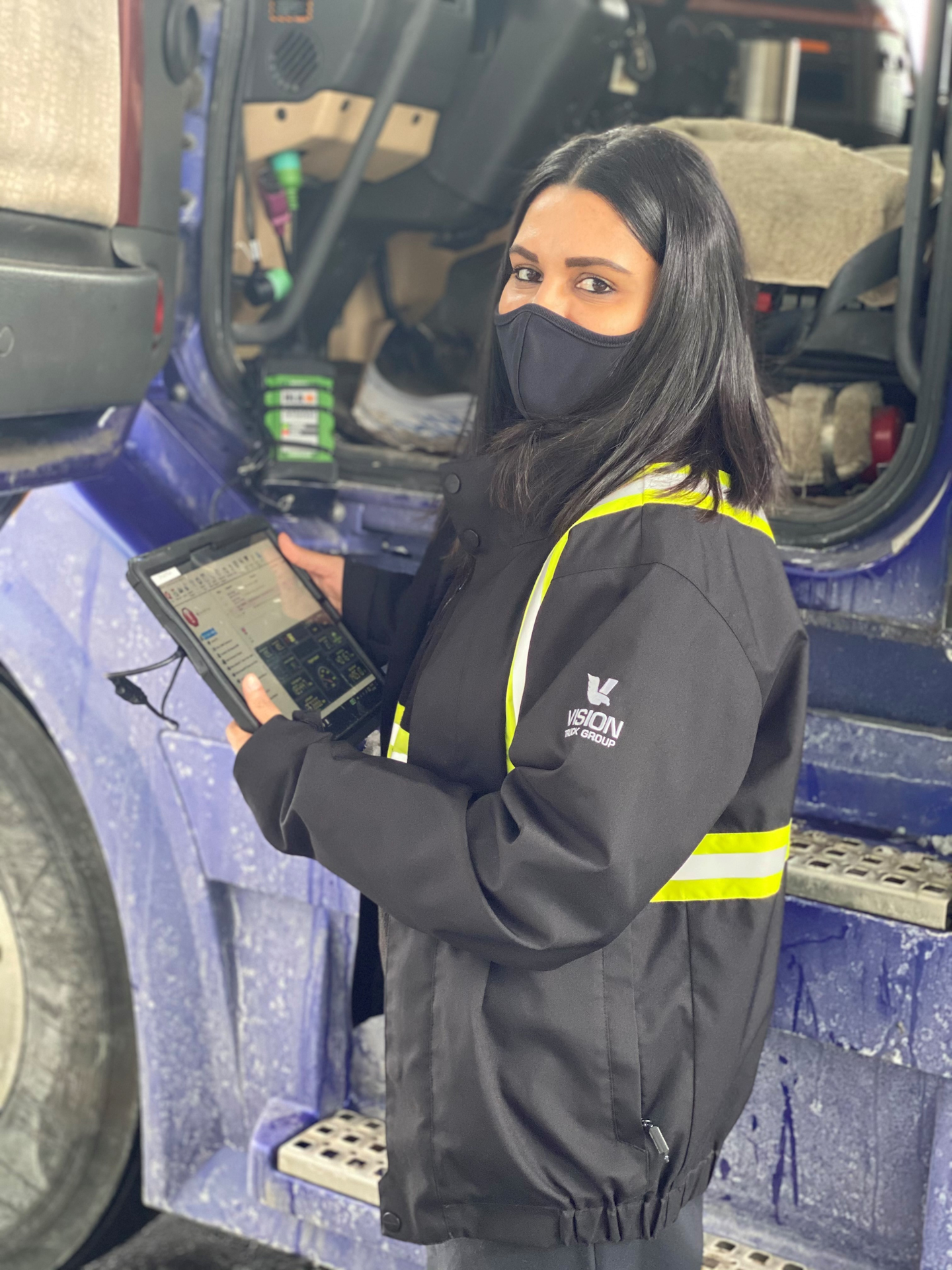 Paperless solutions also became a game changer as Vision shops implemented COVID-19 protocols. With a digital platform, shop supervisors, technicians, and parts personnel were able to eliminate face-to-face handoffs. The paperless workflow processes also enabled Vision to successfully implement staggered shifts and breaks to avoid having personnel to congregate in locker rooms or other common areas.
Brown relates that with ASIST enabled on tablets, Vision Truck Group has seen measurable improvement.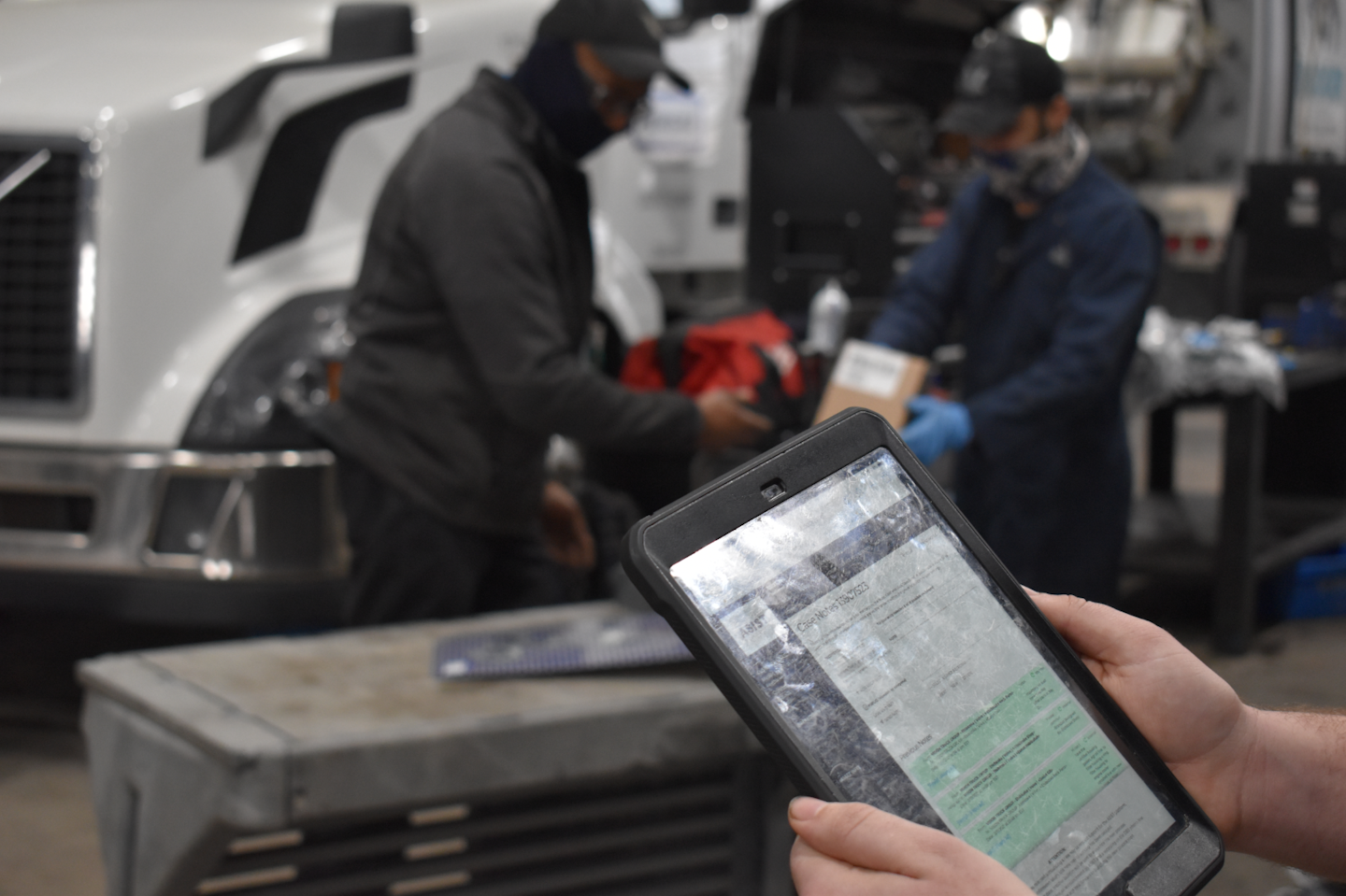 "We're realizing a 12 percent increase in technician efficiency and proficiency from better organization of service event processes," he says. "In addition, our fill rate for parts is now 98 percent, which we attribute to being able to track usage and limit downtime for ordering, and by improving shop throughput we've experienced an 8 percent rise in the number of billable hours per invoice.
"The more time our technicians can spend in the bay, the faster trucks get fixed and there's less downtime for customers," Brown adds. "That gives us a competitive advantage, which will be especially important as we continue growing."
By Seth Skydel
Source: https://www.fleetmaintenance.com