Apple's on-off plan to build a car – dubbed Project Titan – is back on, with an electric, autonomous car planned for launch in 2024 with what's described as 'breakthrough' battery technology. And Hyundai has revealed it's set to build it.
Today the Hyundai Motor Group revealed it was in the 'early stages' of a possible partnership with Apple – but later retracted the statement, omitting the tech giant's name. In a statement to CNN the car maker said; 'we are receiving proposals for cooperation from various companies, but no decision has been made yet.'
As you'd expect, Hyundai's share soared by around 20% following the news – and Apple declined to comment.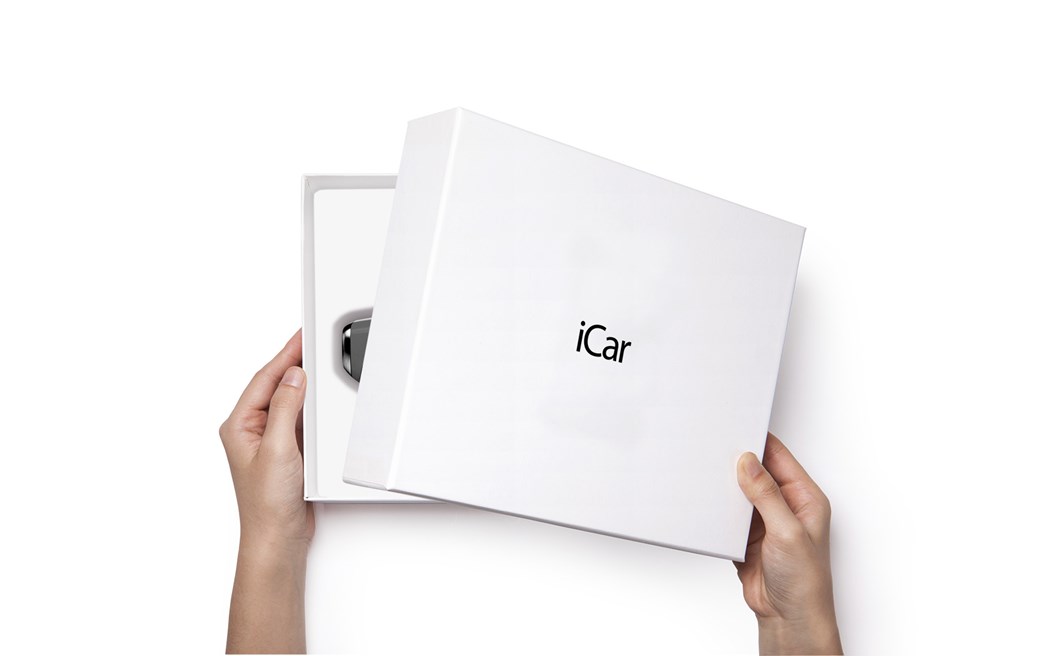 The news also means HMG's innovative E-GMP platform may have just landed its first third-party customer. Revealed late last year, HMG's bespoke EV platform looks to be one of the most versatile yet, suitable for performance and family cars thanks to its modular layout. It's already earmarked for use in 11 separate HMG EVs by 2025, with the group's head of R&D Albert Biermann claiming there could be more.
Find out why Apple could have chosen the E-GMP here. 
Apple car: Titan lives
Details have emerged overnight about the iPhone manufacturer's aspirations to build a private car, rather than an autonomous pod for a ride-hailing service. 'Apple's goal of building a personal vehicle for the mass market contrasts with rivals such as Alphabet Inc's Waymo, which has built robo-taxis to carry passengers for a driverless ride-hailing service,' Reuters reported.
Cupertino has had a stop-start relationship with its car project, but the brakes have been released after what Reuters called a breakthrough in battery tech, using lithium-ion phosphate chemistry that could 'radically' increase range and yet reduce cost. If accurate, it could be the game-changer for the whole electric vehicle (EV) market.
Electric cars: everything you need to know about EVs
Apple car: where it began
Apple first started pondering the iCar back in 2008 when Tesla launched the Model S. But it was not before 2014 that the Californian tech giant actually put together a team of about 1000 software specialists, battery experts and automotive engineers to give life to Project Titan, aka the Apple iCar.
In the five years that followed, Titan staged a cleverly concealed rollercoaster performance which seemed to end in mid-2019 when CEO Tim Cook (below) pulled the plug – intermittently or indefinitely.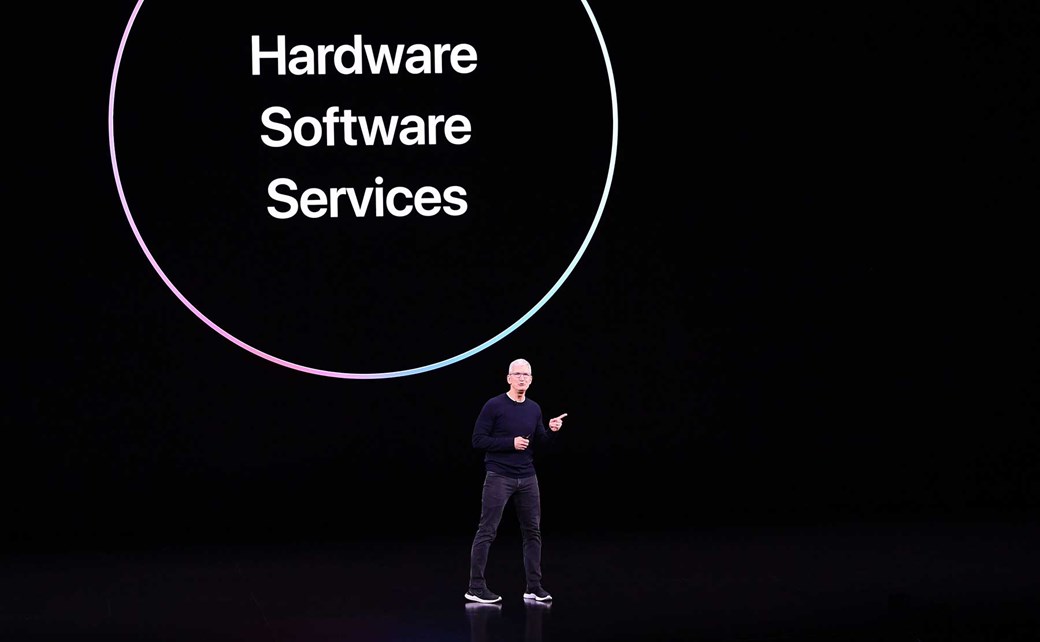 What had gone wrong? For a start, Apple underestimated the challenge of designing and building a motor car to high quality standards; of setting up an efficient yet personal concierge-type online sales and service network; and of securing double-digit profit margins that would justify taking a multi-billion investment risk. Like the stillborn Apple TV venture, the iCar in its original form would have likely struggled in an overcrowded market slashed to size by cut-throat rebates.
The other problem the newcomer from Cupertino faced was that no potential partner – among them VW, BMW, Mercedes, Nissan, even McLaren – would allow Apple to control the data sovereignty and the brand-building customer experience.
Apple CarPlay: how to sync your car with your phone
Why the Apple iCar is now back on
While Titan was never officially pronounced dead, it kept slipping down the firm's priority list in 2017 and 2018. The low point was reached last year when the Apple fleet of a mere 23 officially registered autonomous prototypes covered in total a negligible 7500 miles on Californian roads. Over the same period, Waymo entertained 110 vehicles which accumulated over 1.4 million driverless miles.
But the project has gained new momentum. In spring 2020, the smartphone and computer giant suddenly doubled its car park, started hiring fresh talent and approved fresh funds in an attempt to breathe fresh life into the project.
It seems clear that Apple is still interested in beating the OEMs and Big Data in terms of autonomous driving, both soft- and hard-ware. It is not clear though if the latest concerted effort actually includes that fabled iCar made of flesh and blood. In the wake of an almost forgotten deal with Volkswagen (codename Jetstream) which included a handful self-driving T6 vans, the Americans will no longer commit to robotaxis and shuttle services, sources say.
Instead, Apple is now reportedly evaluating two distinctly different alternatives. One is to design its own car from bottom to top complete with best-in-class software, the other one is to develop a so-called self-driving digital data box including cameras, sensors and a bespoke interface which would be offered to OEMs as ex-factory or retrofit option. In the same way that laptops and computers of different brands may say 'Intel inside', it's possible that driverless cars in the future could be 'powered by Apple tech.'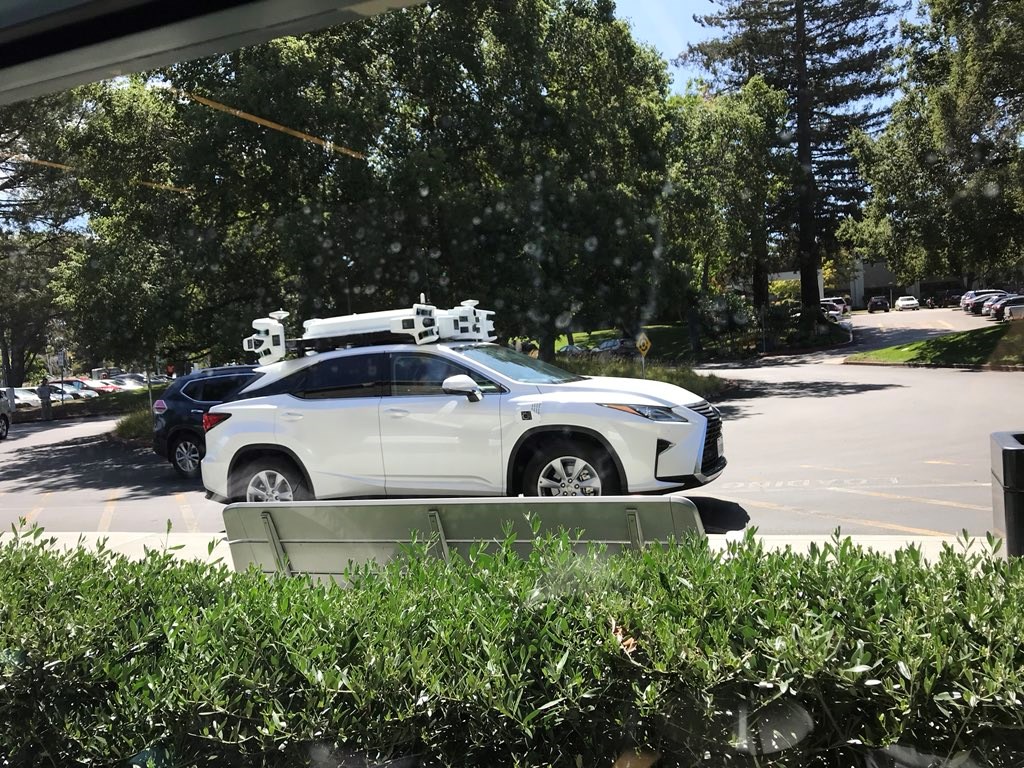 Which might explain why locals in California are spotting occasional driverless prototypes such as the Lexus RX (above) testing near Apple's HQ…
Apple goes on a hiring spree
In recent months, the EV community was alerted by a hiring spree via consulting firms and Linkedin, suggesting that a well-paying anonymous enterprise was looking for top-notch specialists in the field of electrification, autonomy, AI, VR and digitalisation.
A former Apple executive who took early retirement suggests that Titan needs around 3000 people short-term to get into gear again, a number that would likely double by 2022. This information matches the prediction of the Mac insider Ming-Chi Kuo who believes that the iCar is now actually going to happen after all, citing a 2023-2025 timeframe.
According to two members of the German EV community, the Cupertino-based Special Projects Group has actually defined 2024 as the target date for what is vaguely described as 'our Model 3 fighter'. This would indicate a starting price of around $40K, but it still tells us nothing about the type of vehicle, the design, the technical content and, most importantly, the business case.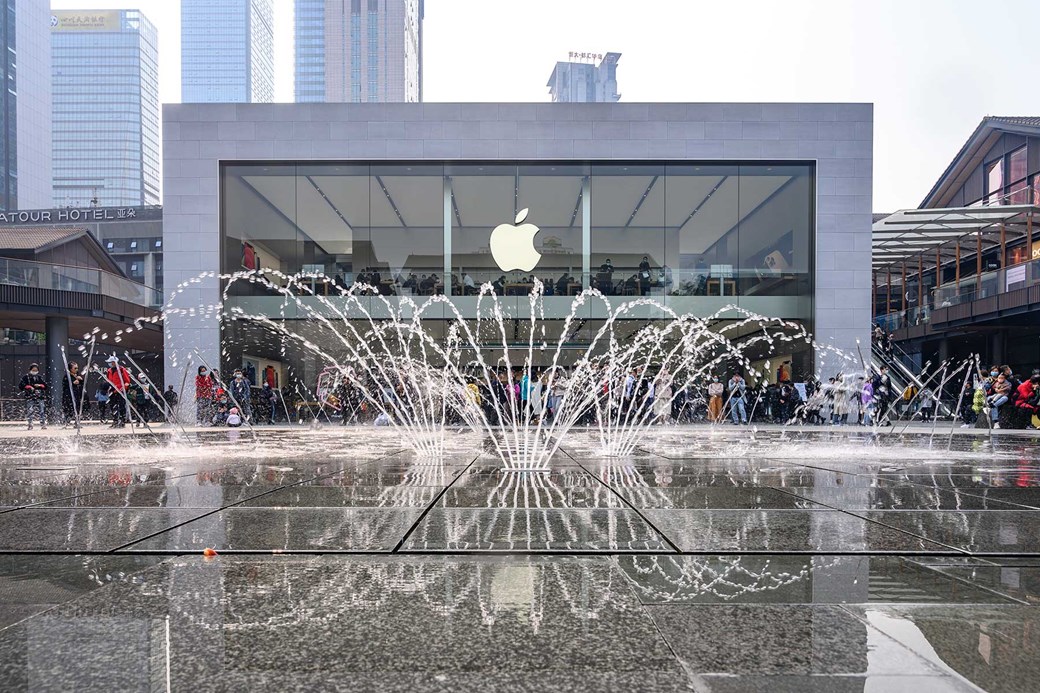 A me-too product is definitely out of the question, as are sub-par specs in terms of range, performance, charging time, battery life and self-driving capability. The biggest unknown is of course the automotive equivalent of Foxconn (or perhaps even Foxconn itself) which would have to install fully automated factories in several low labour-cost countries to satisfy the considerable global demand.
Various sources claim that the design of the iPhone on wheels is a strikingly minimalist case of form over function – think of it as timeless piece of super-cool street furniture. As-yet-unconfirmed European affiliates like ItalDesign and Magna infer that the object in question is a radically low-drag monovan to be offered in three sizes (M/L/XL) which share the same eye-catching clamshell door layout, scalable multifunctional skateboard chassis, staggered battery power and all-in-one digital operating platform.
Apple iCar and chameleon-like colour-changing paintwork
It sounds far-fetched, but one source even insists that the specification includes a monochrome chameleon exterior which can change colour within a given scope, has fully concealed backlit-powered head- and taillamps which light up in different patterns from stately to aggressive through flush-fitting panels, plus an opaque greenhouse which is fully transparent only from the inside out for that coveted total privacy cocoon effect.
Perhaps there is no substance to this description, but perhaps it does detail how Apple intends to take automotive evolution to the next level. The Apple car is unlikely to start with a radical hands-off/eyes-off/brain-off autopilot feature. Instead, the realistic target for launch is Level 3 autonomy.
Another fixture is a totally integrated software which connects all networks from the single-ECU automobile over the user's smartphone, home and business to a myriad of global digital services. Sounds a bit like Big Brother's next company car, doesn't it?
The audit is a key tool to know the overall status and provide the analysis, the assessment, the advice, the suggestions and the actions to take in order to cut costs and increase the efficiency and efficacy of the fleet. We propose the following fleet management audit.