The research is well documented and it's not pretty. Supply chain visibility is a key driver to a company's success, yet remains a top challenge. Nearly 7 in 10 procurement executives say they do not have full visibility of their supply chains, according to the Business Continuity Institute (BCI).
It's shocking how many companies operate with email and spreadsheets alone. The BCI's Supply Chain Resilience Report 2019 says that 63% of companies do not use any technology to monitor supply chain performance. Loss of productivity and customer complaints due to supply chain disruption have severe financial costs associated with them. A company's reputation is also at risk, as is internal morale.
Supply chain professionals say an internal wake-up call permeates their companies. Here's why:
Pressure to digitize. Supply chain professionals face huge pressure to reduce costs, digitize operations, and integrate systems. More than 70% of chief supply chain officers believe that by 2020 their supply chains will be a key driver of better customer service for their organizations, according to Accenture.
The Amazon Effect. Keeping up with the competition, faster go-to-market times, and operating with 24/7 logistics has never been a higher priority.
Economic and political forces are tougher than ever. Recent changes in global tariffs directly impact manufacturing and transportation costs. Cyberattacks, unplanned outages, adverse weather, and new laws also top the list of concerns for 2020.
Distribution and warehouse centers are feeling a direct impact. According to Forbes Insights, 48% of supply chain/transportation executives say they are experiencing the need to reevaluate warehouse locations due to shifting trade patterns resulting from changes in the U.S. economy.
Climate change. It creates unprecedented infrastructure and logistics risks, resulting in real costs (e.g., recent flooding in the Midwest, fires in California and Australia).
My message to you is to focus on the solution. Here are three suggested steps:
1. Admit you have a problem; commit to a software solution. You can't realistically grow a business when your supply chain exists with just emails and spreadsheets. The more channels, regions, and partners, the more room for error. It is critical to digitize your processes for efficient manufacturing, production, quality control, distribution, tracking, and reporting.
2. Involve the right internal and external partners. Start with your biggest internal and external pain points and work with a trustworthy partner who can help connect your relationships and digitize the processes. The more upfront work you do to lay a foundation, the faster results you'll realize. This will help you further roll into improved digitization as you grow.
It is easier than you expect to get connected with your supply chain partners. The same is true for connecting with existing software, such as enterprise resource planning. The beauty of entering data once into the right system is that it can be shared across all supply chain partners. Tasks pop up in the dashboards according to an agreed timetable and process flow. Visibility should be your goal.
Being able to see the priority tasks right away, without shuffling through hundreds of emails and entering data in a spreadsheet, is a game changer.
3. Keep building on success. Digitizing processes and creating full visibility will lead you to major efficiency improvements. In fact, many companies report that they reduced lead times by as much as 50% in just a few months.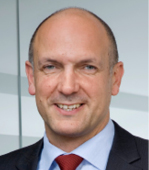 Ralf Duester, President and CEO, Setlog Corp., 212-209-3969
Source: https://www.inboundlogistics.com
The audit is a key tool to know the overall status and provide the analysis, the assessment, the advice, the suggestions and the actions to take in order to cut costs and increase the efficiency and efficacy of the fleet. We propose the following fleet management audit.